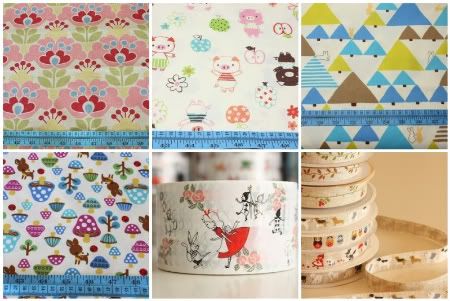 I've had a crafting itch lately- I haven't had much time to make much of anything by hand since I've been so busy getting the Bored Inc. Spring / Summer line finished (it should be done and in the shop this week *i hope*).

I was looking at all the fabric, trim, and zakka items in the Cotton Blue Etsy shop and now I want to craft more than ever!

Why is Japanese fabric always so amazing and inspiring!?