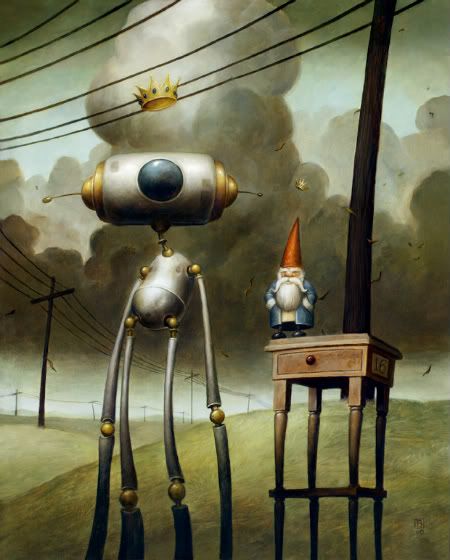 Another wonderful print release this week from A Paper Tiger. Brian Despain's 'The Exiles' is limited to 25 pieces, signed and numbered.

About the print; "The Exiles represents honor and dignity in the face of adversity. An unlikely royal couple stands proud but alone under a tumultuous sky, their crowns, a symbol of their former state, lift from their brows to hover like ghostly halos while dead leaves dance about them on winds of change."

See more of Brian's work on his website.