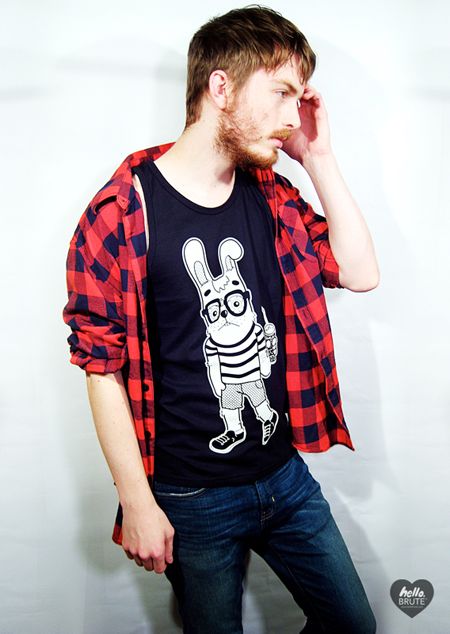 I've been a fan of Jon Knox // Hello Brute for quite some time. His amazing resin toys sell out faster than you can blink... and I hope one day to get my bunny paws on one!

Just this week he has released a line of amazing new screened apparel. Check his webstore for the full selection of super cute tanks, tees, and totes.


My favorite has to be the Caffeinated Jeffrey Tank (shown above)!