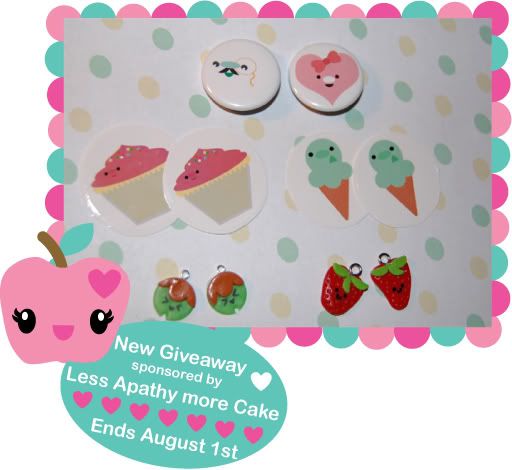 Super cute new giveaway sponsored by Less Apathy More Cake!

Enter below to win:
This huge giveaway includes:
Mr. Monocle button
Happy Heart button
2 Classic cupcake stickers
2 angry ice cream stickers
2 laughing caramel apple charms
2 happy strawberry charms

To Enter: Leave a comment below. Extra entries for each re-post (on your blog, twitter, myspace, facebook, etc.) International entries accepted. Make sure I have a way to contact you if you are the winner!

Make sure to check out the super cute Less Apathy More Cake Etsy shop, and blog!