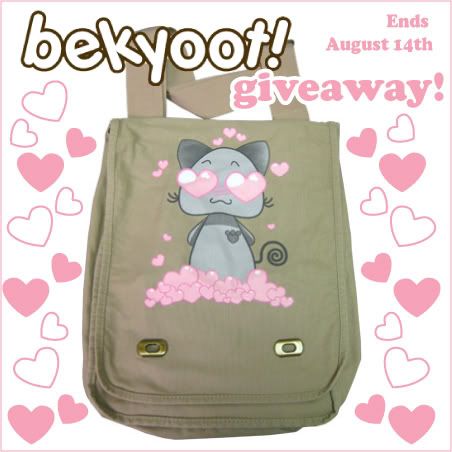 Woo-hoo! It's time for yet another great giveaway! This one is sponsored by the amazing BeKyoot!

Leave a comment below to win this super cute Lovie Fat Cat bag and a matching pin set!

Multiple entries permitted for re-posting this contest on your blog, twitter, myspace or facebook.

Please enter by Friday, August 14th, PST.