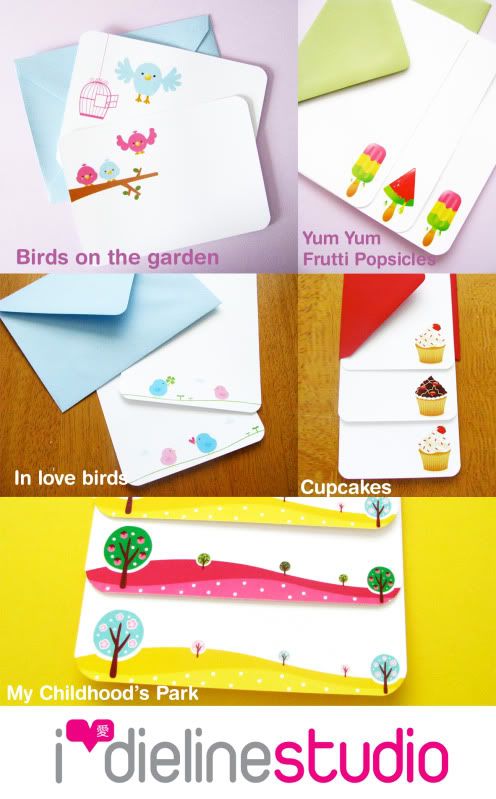 It's Wednesday! That means it's time for another cute giveaway! This week's giveaway is sponsored by I Love Dielines!

Leave a comment below to win an 8 card notecard set (you choose from the options above), plus your choice of envelope! (You can choose between Blue Feather, Lemon Drop, Firecracker Red, Tropical Green, Chocolate, Soho Gray, Raspberry or Lavender for your envelope color.)

Repeat comment allowed for everyime you re-post this giveaway, or become a blog follower or fan on Facebook or Myspace. Please make sure I have a way to contact you if you win!

Giveaway ends Friday, September 25th at Midnight, PST

Goodluck!