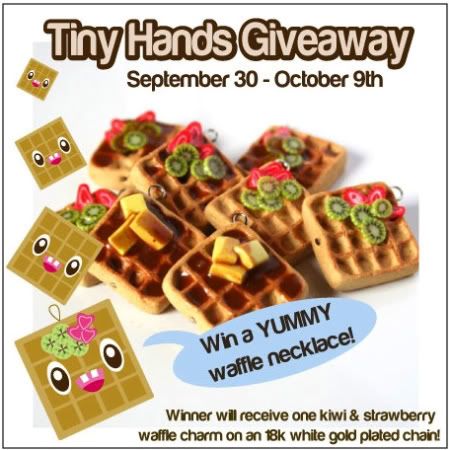 Giveaway time! Thanks so much to everyone who has been participating in the bi-monthly TokyoBunnie giveaways!

This week, our extra cute giveaway is sponsored by Tiny Hands! Enter below to win a cute kiwi & strawberry waffle charm on an 18k white gold plated chain!

To Enter:
Please leave a comment below to enter. You may comment up to 5 times, by re-posting this giveaway on your own blog, twitter, or facebook, by following the TokyoBunnie blog, or by becoming a fan on Myspace, Facebook, or Twitter. Please make sure I have a way to contact you if you win.

Goodluck!