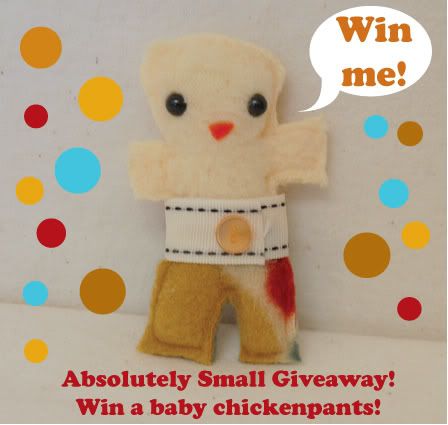 The wonderful Claire at Absolutely Small is sponsoring this weeks giveaway! Enter to win your very own baby chickenpants!

To enter: Please sign up for the Absolutely Small mailing list, which you can access from the Absolutely Small blog, here. Also, you can follow Absolutely Small on Twitter, here.

Extra entries are allowed if you re-post (or re-tweet) this giveaway, for following TokyoBunnie blog, fb, myspace, etc.

Contest closes Friday, November 20th at midnight, PST.

Goodluck!