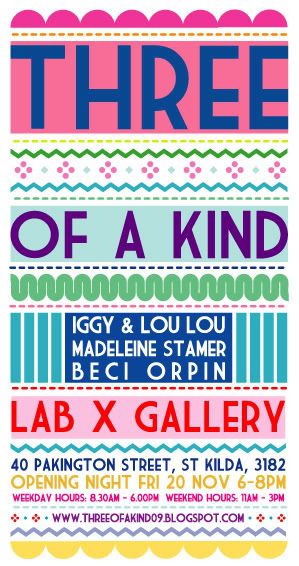 Three of a Kind opens on November 20th, at Lab X Gallery in Australia with pieces by three wonderful Australian artists:
Beci Orpin, Madeline Stammer, and Irene Grishin-Selzer of Iggy and LouLou. This is one of those International shows that I am super sad to be missing :(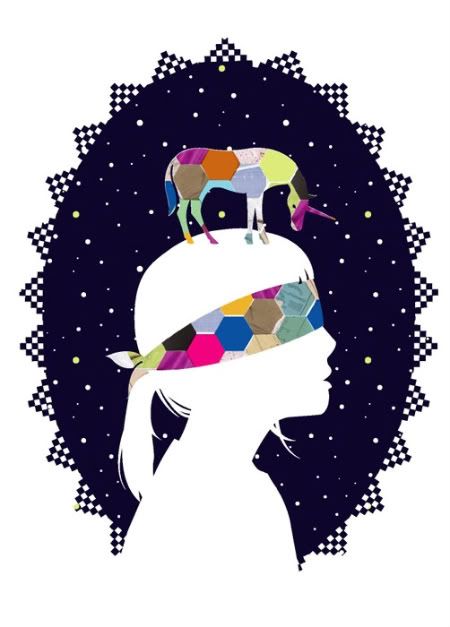 Beci Orpin's print for the show is lovely!!!