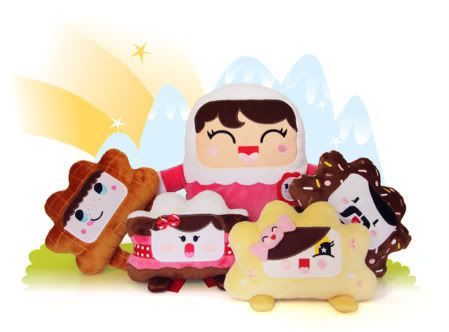 Being a huge Lou Lou & Tummie fan, I was so excited when they announced their Tummie Friends project!
Now there's a whole line of cuteness- plush and slippers, umbrellas, keychains- and everythins is covered in candy-coated-cuteness!
They have a blog, and e-cards, and you can follow them on Twitter, too!