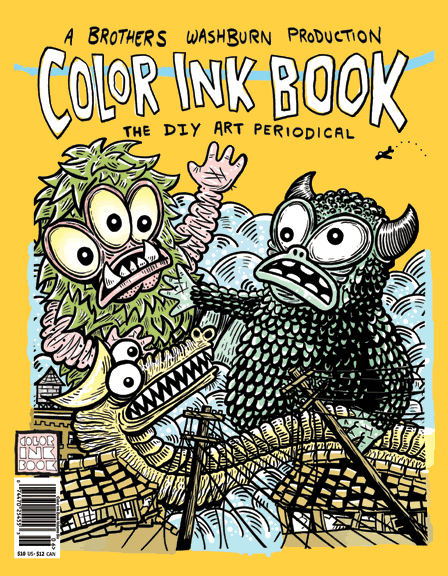 I love coloring. I love art periodicals. When the two combine to make a Color Ink Book, it's a good thing. The newest edition is here, and like the ones before it, boasts a wonderful collection of artists.


Featuring three show stopping covers the street cover artwork is by Ron English and two semi-secret covers done by El Gato Chimney and Jeff Lamm. This volume features El Gato Chimney, Andrew Council, Project Detonate, Ron English, Vassilis Gogtzilas, Chuck Harrison, Jeff Lamm, Pat Moriarity, Kool Skull, McFaul Studio, Jon Vermilyea and Ben Walker.


Color Ink Book is a black and white art periodical, which is published in limited quantities quarterly; showcasing the both, established artists as well as fresh faces. The volumes are printed on 60 lb Endurance Vellum Offset Book paper, to offer the reader the option to color the work showcased within: thus bringing the art enthusiasts and artist together.