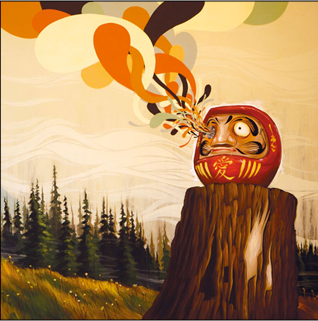 Opening April 24th from 7-10 pm

From the press release:
LeBasse Projects is excited to present, The Golden Record, an exhibition of new works from Portland based artist Blaine Fontana. In this anticipated solo exhibition, Fontana returns to the gallery scene after a nearly three year hiatus from showing.
The show is titled after the Golden Records placed on the Voyager spacecraft sent across the universe in 1977. The sets of gold and copper plated records contain sounds and images selected to portray the diversity of life and culture on Earth and are intended for any intelligent extraterrestrial life form who may find them. Fontana's series of paintings are set to portray a snapshot of humanity and history of humans on Earth. The show will have a strong focus on humanity and its inherited argument between beauty and tragedy.