For the Love of Vinyl
(currently on view through April 2nd at
Dragatomi
) isn't just a one-time show. It's an ongoing project that has a great
accompanying website
. Not only can you check out pics from the pieces in the show, but there are behind the scenes work-in-project shots and artist bios as well. As the months go by, the artists involved in the project will be updating the site with new customs and current projects.
I spent some time admiring the lineup of artists and selecting some of my favorites to share with you!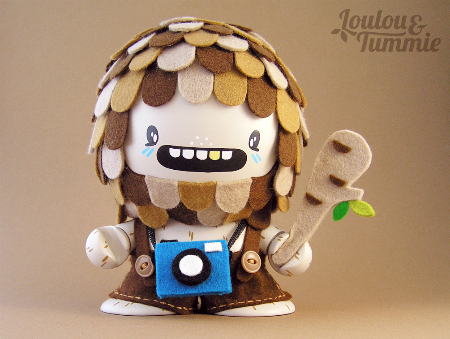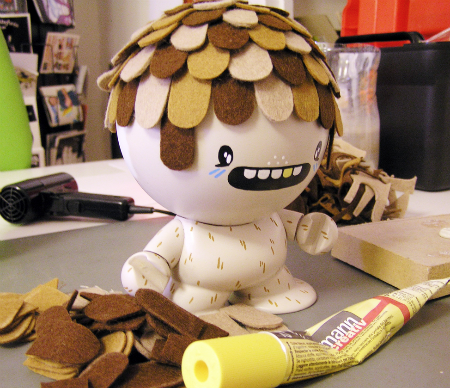 Lou Lou & Tummie
, who I feature often, have one of the most imaginative and fun customs in the show. They say that their inspiration for "Jack Lumber" was "the cold & wet weather outside that wanted me to make a cute brown coloured kind of forester caveman with a camera…" So awesome. I love the work-in-progress view!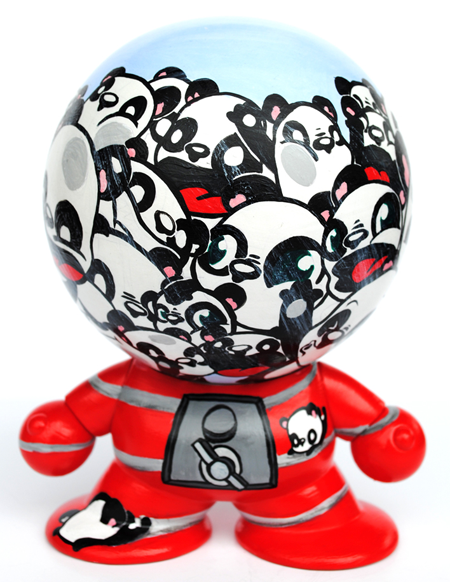 PodgyPanda
, another favorite, created a gumball machine! So creative! Here is his toy inspiration: "I came across an old gumball vending machine outside an old video store, which dispensed gumballs in a capsule. I thought it would be hilarious if it were pandas instead of gumballs, and as the symbiote already had a round head, it was a win win. That and i just wanted to squish pandas."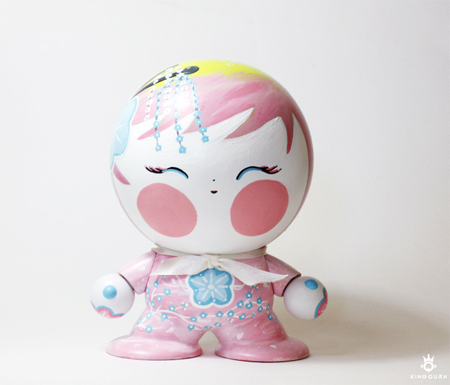 This pretty custom is the work of King Quan. Love the colors and sweet cherry blossoms! Quan is the founder of the excellent website Fresh Characters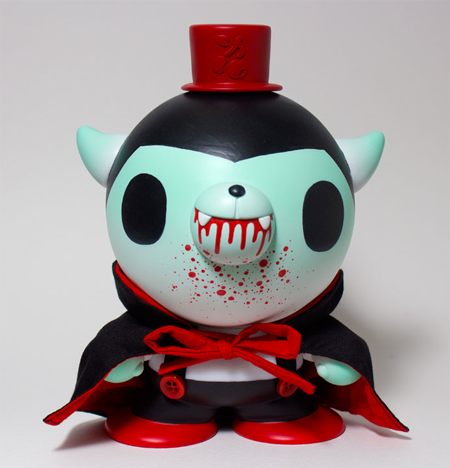 Paul Shih's 'Veganpire' doesn't eat blood! Instead, Paul tells us, "After World War III, human become endangered species, Vampires have no choice but to evolve into Veganpire, vegetarian vampire loves sunbath and everything cherry!"


Taiwan based artist Olla Boku always makes super fun and cute characters, and this OB Monsterstaff is no exception! I love the addition of the felt hat!


Jeremiah Ketner's super rad little figure was inspired by his desire "to make something that would frolic through the forest eating bugs and berries". I'd love to stumble upon this guy in the forest!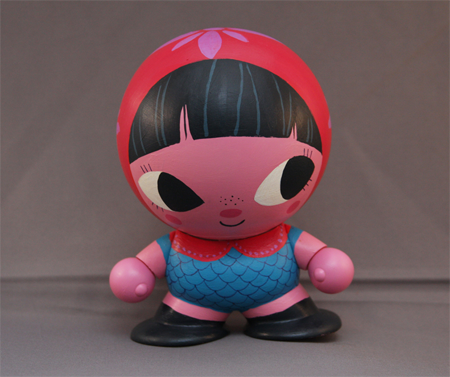 There is just something about this custom by Helena Garcia that brings a huge smile to my face. I love her cute, curious expression! I REALLY hope that Helena does tons more custom toys in the future so I can nab one!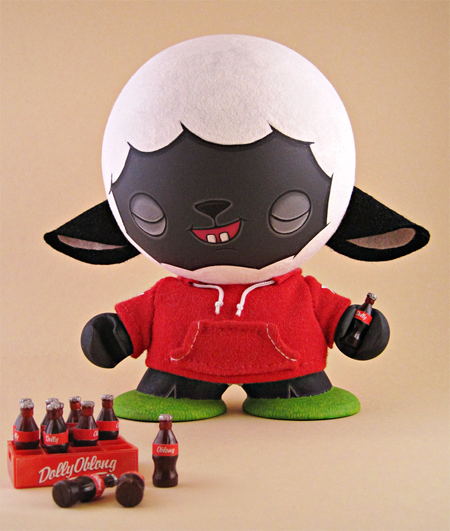 Dolly Oblong's Woollcott is another really cute and creative figure! A soda drinking sheep with the cutest floppy ears!