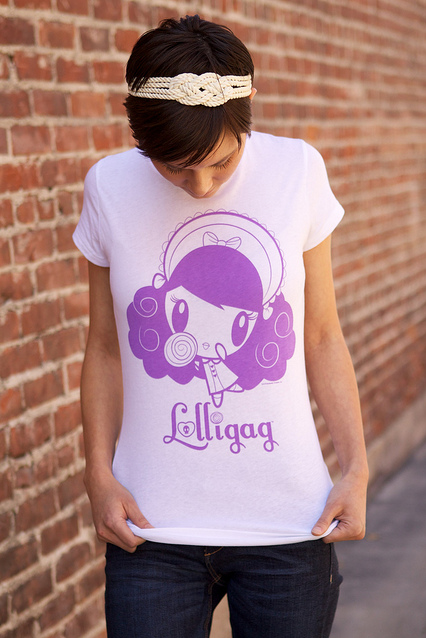 Summer is just around the corner, and that means it's time for an awesome tee giveaway from one of my favorite sponsors, Lolligag!

Enter below for your chance to win this adorable new 'Purple Haze' tee!

To enter:
1. Comment on flickr (they've got pics of their adorable new summer line, so comment away! 1 entry for every comment you leave!)
2. Comment on 'Superstar Party' animated short (1 entry for every comment you leave!)
3. Follow Lolligag on Twitter!
4. Re-post, re-tweet, re-blog this giveaway! (1 entry for every time you help spread the word!)

There will be 2 winners selected for this tee. You don't have to leave your e-mail address in your comment, but please make sure I have a way to get in touch with you if you are selected as the winner!

Contest runs until June 13th, at midnight PST.

Goodluck, cuties!