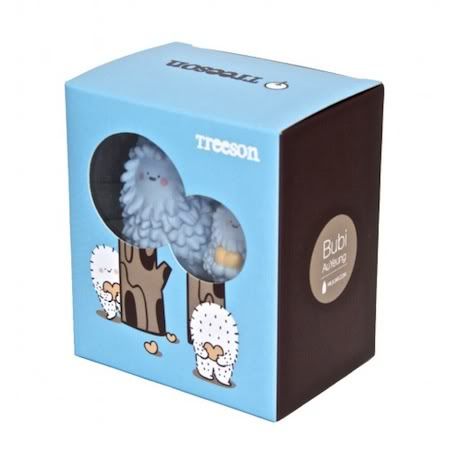 Today is August 8th! It's Treeson's birthday! And Bubi Au Yeung & Crazy Label have released special Treeson birthday boxed sets to celebrate... plus, it's an international affair! Each of the stores below has a special edition, limited to 300 pcs., of the set, being released today:
My Plastic Heart : Treeson Birthday Set : Grey Dizzy Glasses *myplasticheart exclusive*
Minty Fresh : Birthday Treeson set - Black & White - Mintyfresh Exclusive
Playlounge : Playlounge Special Edition
Kusso : Kusso Special Edition

Happy Birthday, Treeson!