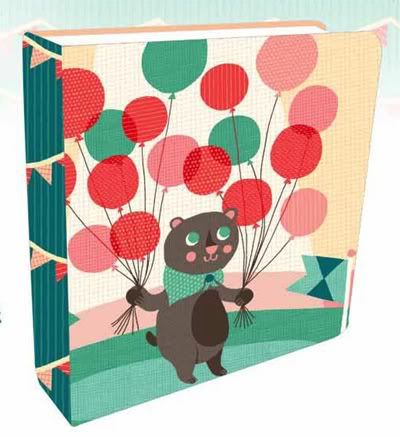 Pink Ghost's awesome Chubby Books are about to unveil Series 3, with book designs by Kukula, Danny Brito, and Allison Cole. I love these little books, they are perfect for inspirational sketch sessions! Official release date is 9/16.

From the press release:
Independent publisher Pinkghost will be releasing the brand-spanking-new Artist Chubby Books Series 3 on Friday, September 16, 2011. Each 6"x 6"x 2" hardcover Chubby Book includes 10 colorful postcards from pop-culture's most imaginative new artists nestled between 250 pages (100 lined pages + 150 sketch pages) for you to fill with sketches, journal entries, shopping lists, or whatever you like.