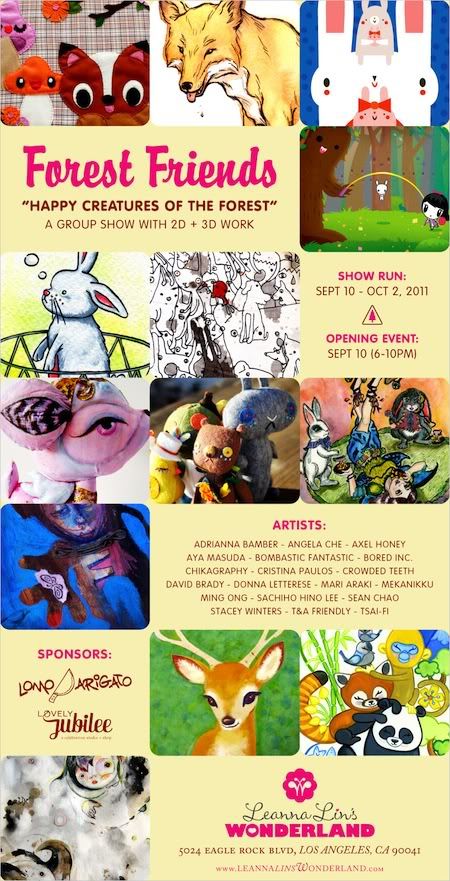 I am so excited to be taking part in the Forest Friends group show opening on 9/10 at Leanna Lin's Wonderland!

Bored Inc. has one large applique and 4 small prints in the show, and we feel lucky to be included with this awesome group of artists, including Crowded Teeth, Axelhoney, Lolligag, and more!


FOREST FRIENDS "happy creatures of the forest"
opening event is Saturday, September 10th (6-10pm) in conjunction with 2nd Saturdays NELAart Gallery Night

RSVP here.