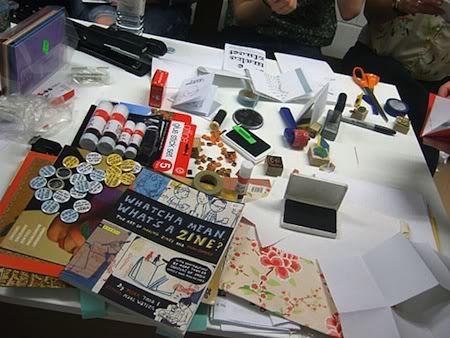 Super Cute Kawaii is one of my favorite blogs, and it's curator, Marceline, also runs this awesome DIY zine company, pushpin zines. There's a great selection of zines, from 'Cool stuff about Japan', Zine how-to's, and Tofu Wisdom to herbal first-aid. I wish I had the Tokyo Shopping Guide when I went to Japan!

There's also super-cute bookmarks like this one, starring Cute Plush's Pusheen, and these pandas by Clumsyplush!

Check 'em all out here!