This post is so long overdue, I feel terrible! I just get so swamped with school, and Bored Inc, that sometimes I don't get to all the things I need to on Tokyobunnie. However, I am finally taking the time to properly thank all these folks who have sent me such awesome things lately!!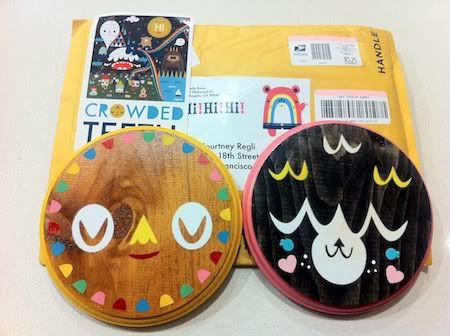 These super rad pieces from Michelle at
Crowded Teeth
(they are FLOCKED!! so amazing)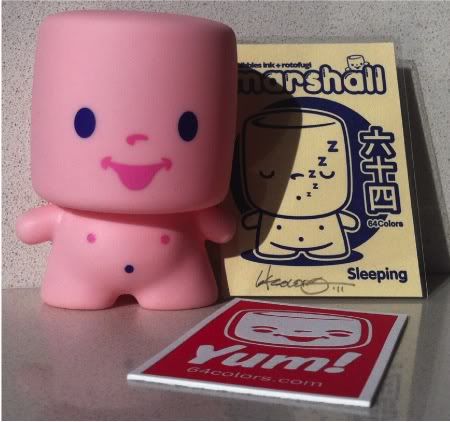 Super yummy smelling strawberry Marshall from
64 Colors
! Smells just like my favorite Strawberry Shortcake lip gloss from when I was a kid!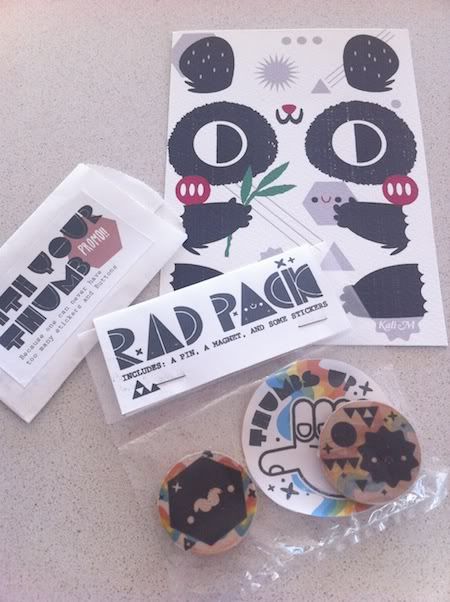 This ultra-cute 'Bite Your Thumb' pack from
Kali Meadows.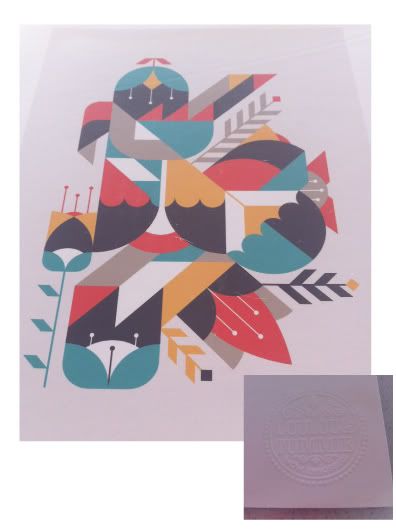 This gorgeous print from one of my favorite duos,
LouLou & Tummie
(my
terrible
iPhone pic doesn't do this print justice) and check out the embossed logo! It's really incredible.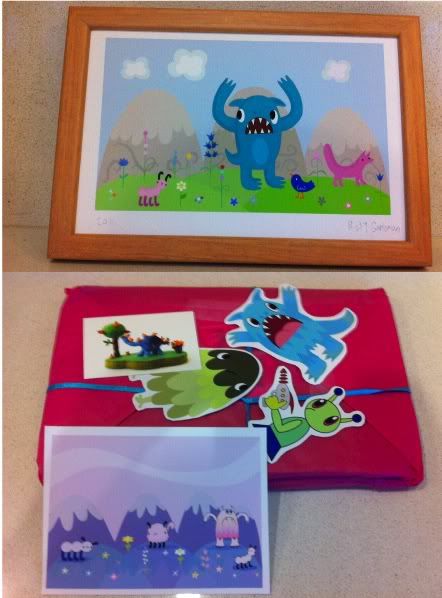 This adorable monster pack with framed print from
pipapiep!
Thank you, thank you, thank you! It's so awesome to get such cool surprises in the mail! *hearts*