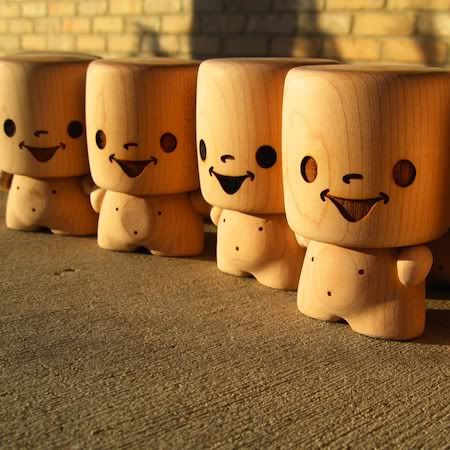 Going on sale tomorrow!

From the 64 Colors site:
Maple Marshall 3.5" Art Toy
ON SALE @11 AM EASTERN TIME ZONE. TUESDAY NOVEMBER 22, 2011.

• Made from Solid Hardwood Maple
• Head (rotates 360°) is 21 piece turned on a lathe.
• Body and arms (arms move too!) are each one piece, both machine and hand carved. Each arm is attached by dowel.
• The entire piece is then hand sanded and smooth to the touch.

Description:
Hand-made from a solid block of hardwood maple harvested in Michigan USA. The head is attached by a dowel, swivels 360 degrees and is removable but also has a very tight fit. The arms are also attached by individual dowels, move and are removable. Each piece has had 2 coats of tung oil applied with 24 hours drying time between coats and each coat has been polished.

Graphics:
The graphics were created with a laser and with any wood product, imperfections do occur so each Maple Marshall will vary slightly in appearance. We think it adds soul and a unique character to each art piece.