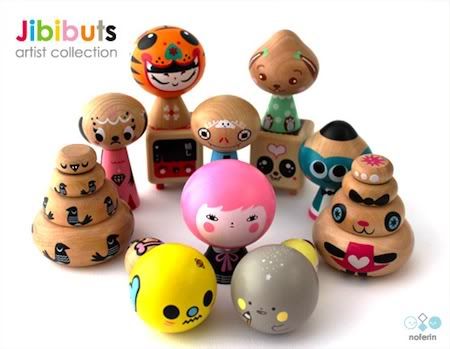 This is my favorite toy series in quite ahwile!
The cute jibibuts wooden blindbox toys from Noferin have been done up ny an array of fantastic artists! They are available now at designer toy shops!
From the press release: Noferin has invited their favourite artist friends to help bring the Jibibuts Artist Series to life! Made from birch wood - a natural, renewable resource that is both durable and biodegradable.
Featuring the exquisite talents of: Andrea Kang, Anna Chambers, Bubi Au Yeung, Buff Monster, Leo Hillier, Martin Hsu, 64 Colors, Nathan Jurevicius, Noferin, Peskimo, Squink and Tado. One random figure per blind box.