I am pretty smitten with this cute new figure from one of my favorite artists, Bubi Au Yeung. 'Whispering Spirit' was created exclusively for Kusso, and is now available (limited to two colorways, 50 pcs. each).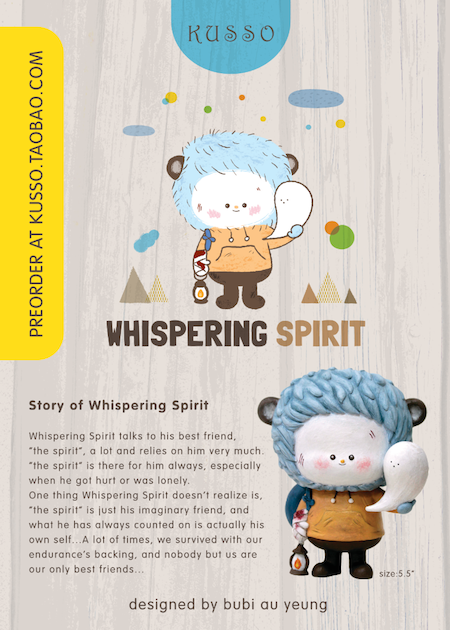 Speaking of Bubi Au Yeung cuteness,
Crazy Label's always awesome SDCC Treeson exclusive
has been revealed, and it's these sweetly colored flocked figures!