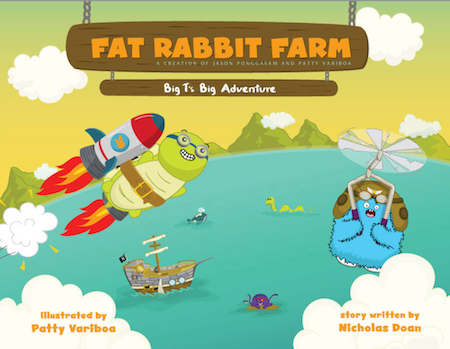 Big T's Big Adventure is the new book release from one of my favorite artist duos, Jason and Patty from Fat Rabbit Farm! The sweet story revolves around a big mystery, loyal friendship, some super-sleuthing and lots of ice cream! (Because of course, every story can be made better with ice cream!) Their cute characters are as adventurous as always in this fun and exciting story.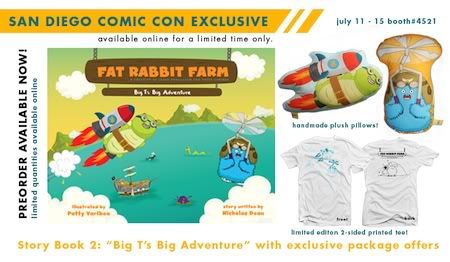 As a special for SDCC, you can get a pre-order copy of
Big T's Big Adventure
along with exclusive super-cute plush pillows and tees! Check it out
here.

And, if you hurry, you can also pre-order their new tee design, Creatures Among Us (ends 6/11)