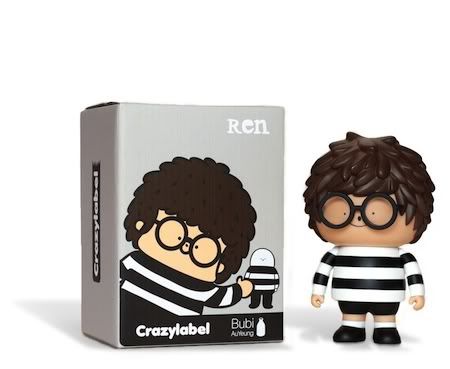 The amazing Bubi Au Yeung has teamed up with Crazy Label again to release this super cute new Ren 2 figure!
Here's the details from the Crazy Label site:
Crazylabel is proud to present Ren 2, designed by Bubi Au Yeung. Limited to 300 pcs for China and 500 pcs for International. This 5-inch designer vinyl figure comes with removable nerdy glasses, ultra-thin notebook computer and 1-inch GhostB toy figure.
Who is Ren? My name is Ren, which means "human" in Chinese, I am a very small person. My best friend is a small red cart, which helps me haul all my stuff. I always carry a backpack when I go out.
Ren 2 is coming soon, check the Crazy Label website for availability!