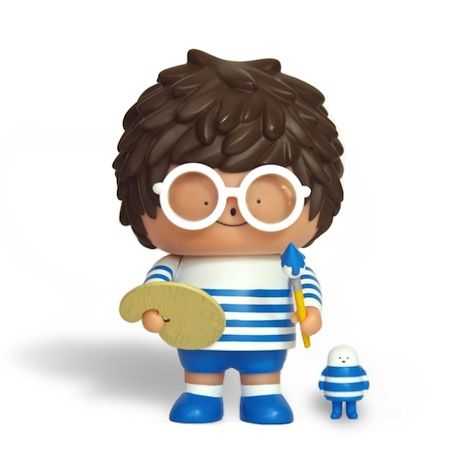 So excited about the release of Ren 3, designed by the lovely Bubi Au Yeung nad produced by Crazy Label!
From the Crazylabel site:
Crazylabel is proud to present Ren 3, designed by Bubi Au Yeung. This 5-inch designer vinyl figure comes with removable glasses, paint brush and palette, and 1-inch GhostB toy figure.
Who is Ren?
My name is Ren, which means "human" in Chinese, I am a very small person. My best friend is a small red cart, which helps me haul all my stuff. I always carry a backpack when I go out.