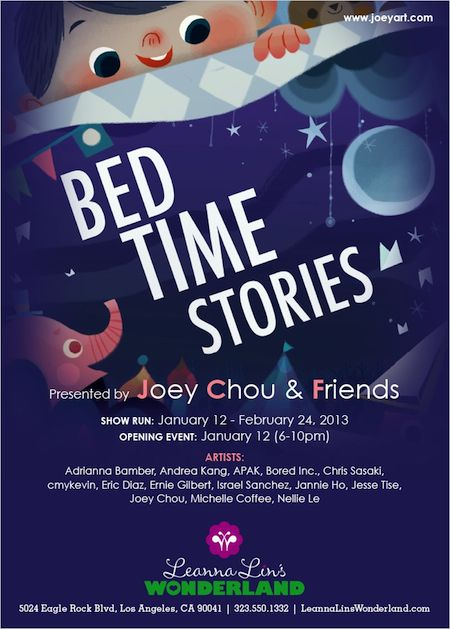 We are excited to be a part of this group show, Joey Chou & Friends, "Bedtime Stories" opening this weekend at Leanna Lin's Wonderland!
From the press release:
Bedtime Stories curated by Joey Chou is a group art show with 15 talented artists who've created works inspired by childhood bedtime stories, dreams, lullabies, fairy tales and nursery rhymes.
OPENING EVENT: JAN. 12 (6-10PM) in conjunction with www.NELAart.com + Biliana Savova "Alice in Wonderland" Art Corner opening
Don Chow Tacos parked in front (6-9pm)
Swork hot cocoa
Goodie Bags + Drinks + Sweet Treats
*** SHOW RUN: JAN. 12 - FEB. 24, 2013 ***
Here's our piece for the show, because in our fairytales, everyone ends up being friends!