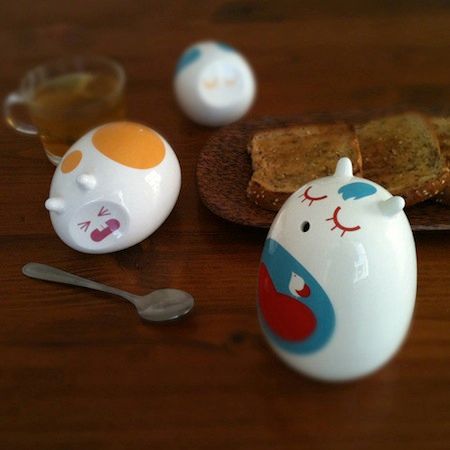 Sweet Talker and the Booty Shakers are on sale at Camila Prada's website, but not for long! Sale ends on Wednesday at midnight!
Here's some more info about one of my favorite designers + her super cute products!
"Sweet Talker is an adorable sugar dispenser handmade in the UK by ceramic designer Camila Prada. She was inspired to make these characters when she started going to University and was quite lonely. These happy creatures kept her company and made her smile. Now lots of other people love them too. The Booty Shakers are hilarious salt and pepper shakers."