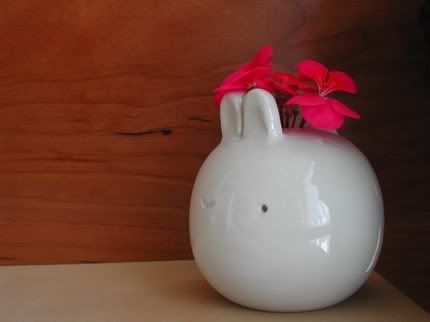 Since I am (sort of) an adult now, I have begun collecting ceramics and porcelain. When I was younger I was a bit of a *ahem* messy person, and didn't take the best care of my things, so I was always worried about breaking nice items.

I would like to add everything in the pretty random objects Etsy shop to my collection please. I don't think you can have enough bunny, bird or squirrel vases in one lifetime, and this seems like the best place to start.

All of the vases are handmade by the oh-so-talented Joanna Mendicino. See more of her lovely items on her personal website, here.