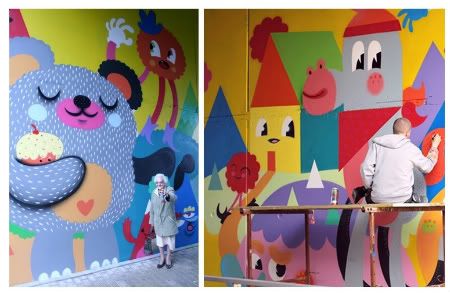 I've recently become a fan of the design blog Grain Edit. Last week they posted about the fabulous Belgian design firm Toykyo. I spent some time on their site today and discovered an amazing portfolio of work!

Toykyo has an impressive resume under their belts, including such clients as Nike, Hugo Boss, Mercedes, Jean Paul Gaultier and Absolut. Their murals and more personal projects (including prints, tees and custom sneakers) are really my favorites.

Check it all out on their website, here.