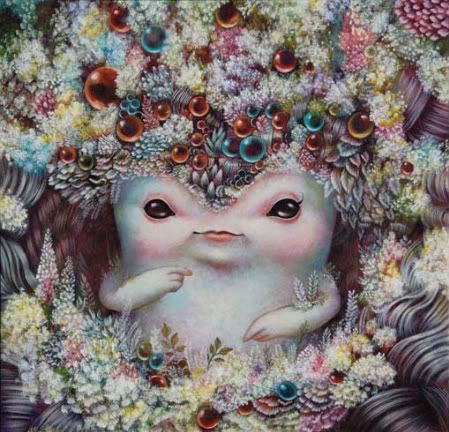 Hi fructose's group show 'Overdose' opens at Copro Nason tomorrow! The opening begins at 8 with a Collected Edition Box Set signing.
The exhibition features 60 amazing artists including Attaboy, Damon Soule, Eric Fortune, Kathie Olivas, Kukula, Lola, Thomas Han, Yosuke Ueno, and tons more.

See all the info here. Preview images by Attaboy & Kukula (bottom) and Yosuke Ueno (top).