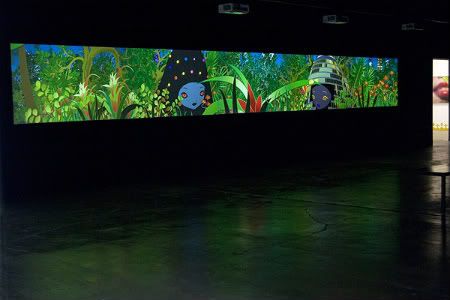 KaiKai Kiki artist Chiho Aoshima is part of a group show at the SITE Santa Fe Art Space entitled "Pretty is as Pretty Does". Based on the phrase "pretty is as pretty does", used to describe a pretty girl with a nasty dispostion, the artists in this show manage to make superficially beautiful images with haunting undertones.

There's a lot of art that I am especially drawn to that would fit in this theme (the work of Junko Mizuno or Mizna Wada come to mind) and I'd love to see this exhibition in person!

Pretty is as Pretty Does runs through May 10th.