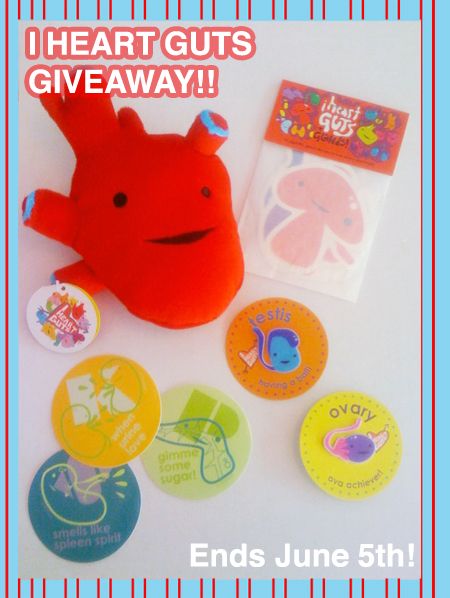 I am so excited to announce our newest giveaway, featuring amazing products by I HEART GUTS!! I love love love all the super cute stuff over at I Heart Guts. They've got the funniest tees, plush and accessories! I have to admit, it was hard not to keep this stuff for myself!


Post a comment below before June 5th (ends at midnight, PST)
to win the following:
1 Heart Plush
1 Testes Lapel Pin
1 Ovary Lapel Pin
1 Pack of 12 gigantic gland stickers
1 "gimme some sugar" sticker
1 "when urine love" sticker
1 "smells like spleen spirit" sticker

Goodluck!!