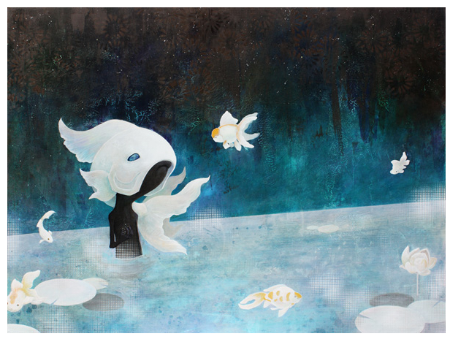 Ah, back from vacation! Hope everyone had a nice 3 day weekend!

Sorry about the short notice on this one, but Yoskay Yamamoto's "Koibito" Release Party is tonight at LeBasse Projects in Culver City.
Yoskay Yamamoto's gallery edition 'Koibito' vinyl sculpture is white and chrome, limited to 150 pieces. There will also be a special new print release.

All the details here.