Monday morning will be my 1,000th blog post, so I was trying to figure out a cool way to celebrate.
VBunny
on Twitter reccomended I do a 'Best of' spanning my past posts, and I think that's a great idea!
I really love everything I blog about. If I didn't, it wouldn't be here! Every single one of my past posts was about something that was inspiring to me, and I hope my posts have been inspiring to you, too!
Here's the first of two posts about some of my favorite finds throughout the last couple of blogging years. This is a SHORT list- trust me, I could easily have posted my "top 100" favorites!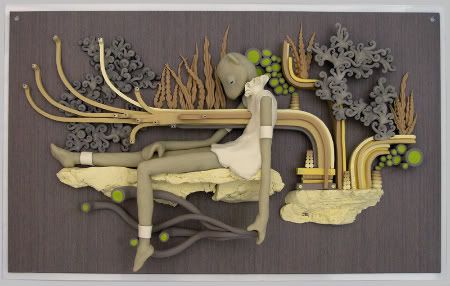 1.)
Meredith Dittmar
. Dan is actually the one who first discovered Meredith's work. I am in utter awe of the intricacy and delicateness she is able to construct. Her work is absolutely beautiful and lovely.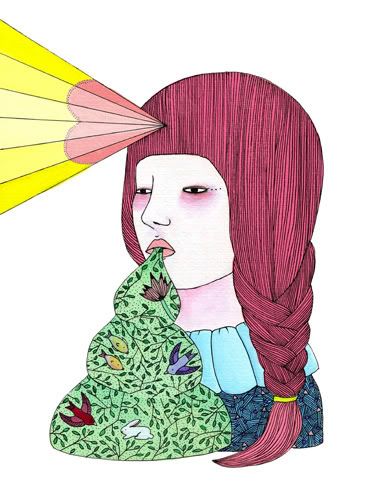 2.)
Irana Douer
. The illustration work by Irana Douer really gets to me. It's uncomfortable, colorful, and visually stimulating.
3.)
Baby C.
I think Baby C is going to be super duper famous. Her work is so creative and so much fun, and she maintains a sensibility about her illustrations that goes far beyond just cute illustrations. Watch out, Baby C is coming!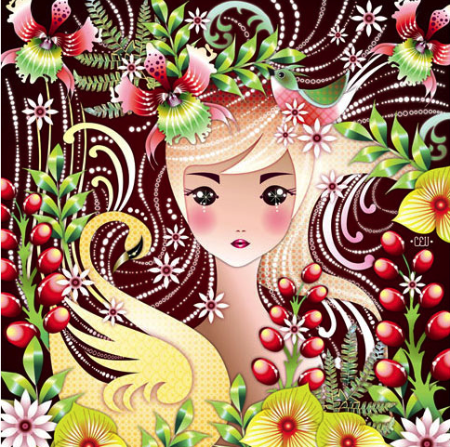 4.)
Catalina Estrada.
I have loved Catalina's work for a few years now. I was fortunate enough to meet her in person when she had a show in Los Angeles. She is one of the sweetest people ever! Her work is gorgeous, and I am so happy that she is being recognized all over the globe for her talents.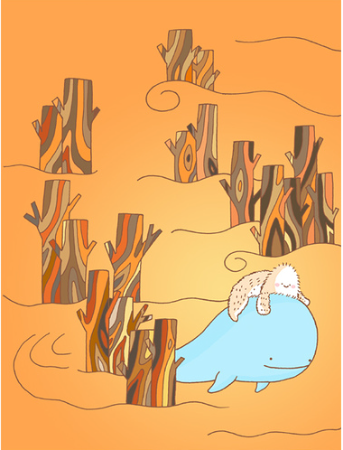 5.)
Bubi Au Yeung.
Bubi Au Yeung created Treeson, and Treeson is my favorite toy. He is so heartwarming and darling, all I want to do is hug him. I love Bubi's happy, friendly characters.