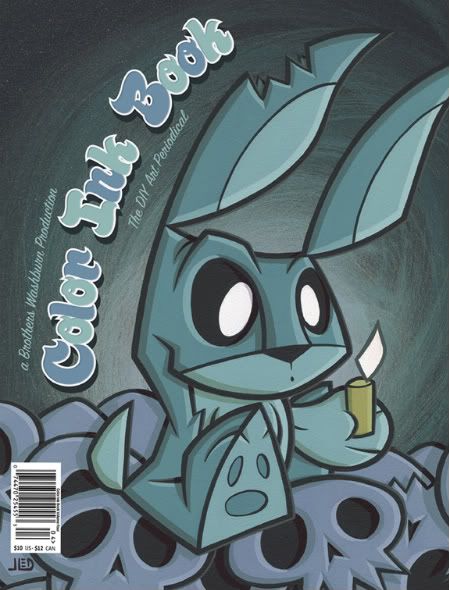 Although I have lots to finish up in time, I am starting to get excited for Comic Con! I try not to leave my booth for fear I'll buy up everything in sight, but there's one booth I know I'll be visiting!

The Color Ink Book Volume 4 release is slated for SDCC and I can't wait to get my hands on it!

Details:
A beautifully offset printed black and white art periodical giving you the option to add your own color. Over a hundred pages of art work contained within a stunning cover by Joe Ledbetter: works from the likes of Aya Kakeda, Big Money Rodan, Boo Cook, Brian Ewing, Charlie Adlard, Dexter Vines, Jacob Crippen, Jermaine Rogers ,Jfish, Jim Mahfood AKA Food One, Joe Ledbetter, KozynDan, Matt Datchuk, Micheal Bennett, Mike & Katie AKA Tado, Nathan Fox and Nobody of Everybody Get Up.

Check out the Color Ink Book site here!