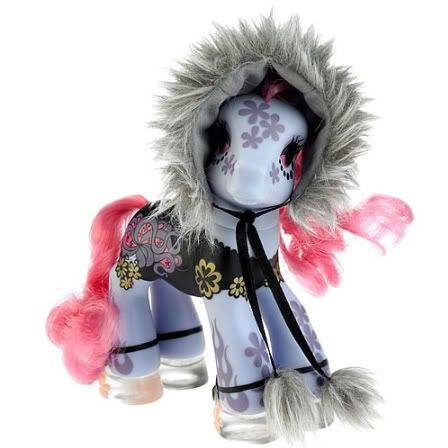 This October, the Junko Mizuno designer My Little Pony will go on sale. I can't wait! I saw the original at SDCC last year and it was gorgeous.

Funny enough, Junko originally painted a full bodied girl with flowers on her boobies... and the mass reproduced version has cropped the girl down to just her head. Awww come on Hasbro...


I wonder if they will also be manufacturing the ones by Tado and Catalina Estrada? I hope so!

I feel like my childhood toy collection has just melded together with my adult toy collection.