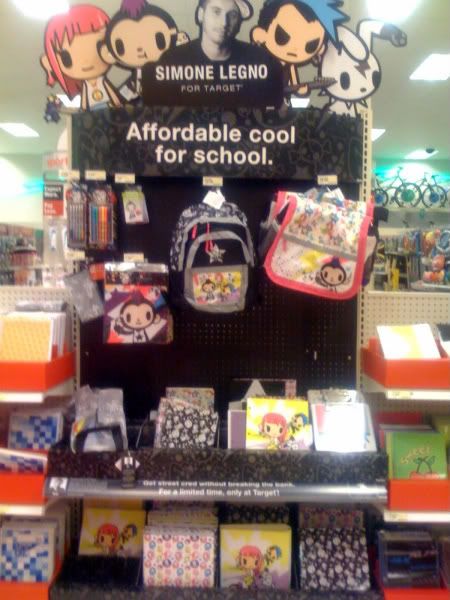 But wait, there's more! A second trip to a larger Target led me to the Simone Legno back to school section. It's full of binders, book covers, highlighters, pencils- anything you need in the way of school supplies.


Also appearing at your neighborhood Target? Paul Frank! Again, only in the girl's section (come on Target - women wear cute graphics too!) and it's a limited selection, but I tried a hoodie on and it's as nice as the PF Hoodies I've bought in their stores (for half the price). Check online for a better selection of PF stuff.



Target's on a roll... do I see 'Gwen Stefani' for Target coming soon?