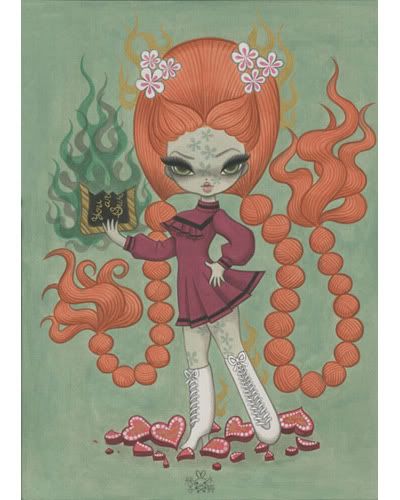 The pieces are now online from Junko Mizuno's "Red Tresses & Freckles" show at Narwhal Projects in Canada. Super coveting that new print set...

There's also a great interview with Junko on the Spanky Stokes blog.

I wonder if she will be at Comic Con this year? I know she has an upcoming event at Nucleus- hope I can see her there. She's amazing!