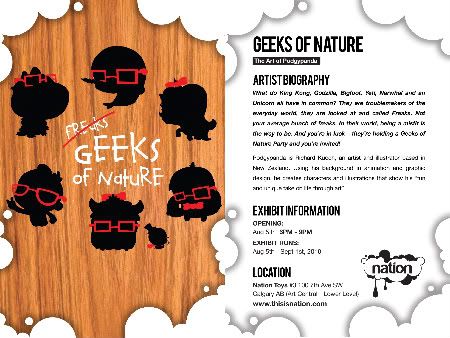 Hey, Calgary, are you ready? Do you know who is coming to town? It's
PODGYPANDA
with his first solo exhibition, 'Geeks of Nature!'
I have some special sneak peeks of the show pieces, which will be exhibited at
Nation Toys
in Calgary, Canada, August 5th- September. The artist will be in attendance (all the way from New Zealand!) for the opening reception.
From the press release:
"What do King Kong, Godzilla, Bigfoot, Yeti, Narwhal, and an Unicorn
all have in common? They are troublemakers of the everyday world, they
are looked at and called Freaks. Not your average bunch of freaks. In
their world, being a misfit is the way to be. And you're in luck -
they're holding a Geeks of Nature Party and you're invited!"