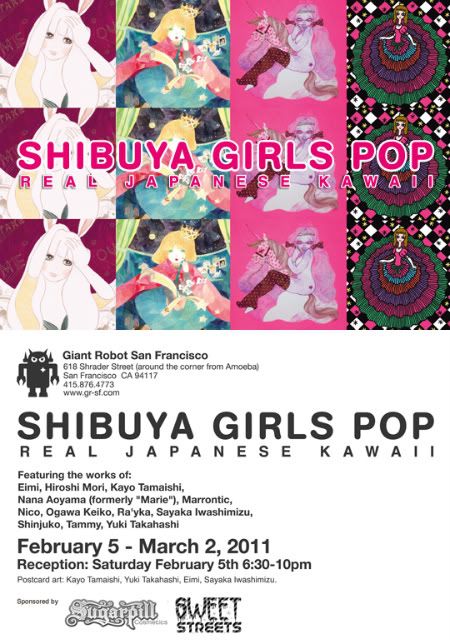 I love the Sweet Streets collective- putting on awesome events and promoting stellar Japanese artists. Tomorrow, 'Real Japanese Kawaii' opens at Giant Robot SF. Sugarpill cosmetics will also be doing kawaii makeovers!

Here's the details:

giant robot presents
"real japanese kawaii"
february 5 - march 2, 2011

shibuya girls pop's "real japanese kawaii" exhibition opens tomorrow- the artist reception is saturday, february 5th, 2011 from 6:30pm-10pm. we feel truly touched by the overwhelming amount of support from fans and friends. even tavuchi of spank! is visiting from tokyo to support.