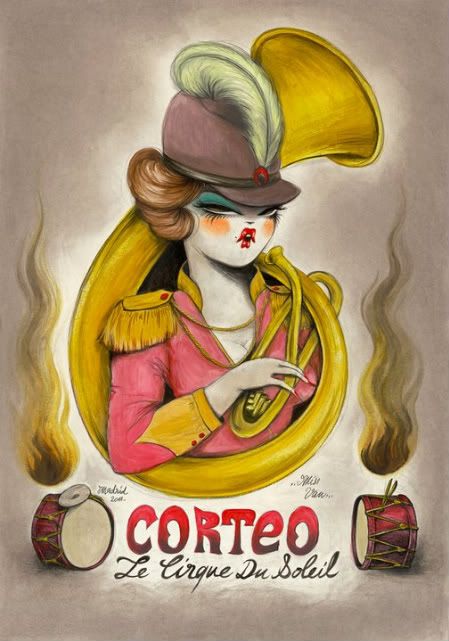 Fantastic new Miss Van print release from the safewalls artist collective. Available both as a Giclée print for $55 and a signed and numbered edition of 50 for $350, which even has a fine layer of gold glitter! This is great because you won't have to pay for shipping from Europe if you live in the US, which is often the case with Miss Van's work.

Here's the press description of the print:
Miss Van centered her whole creation on the character of Corteo's™ Helicon player, focusing on the sensuality of Cirque du Soleil's ® female performers.