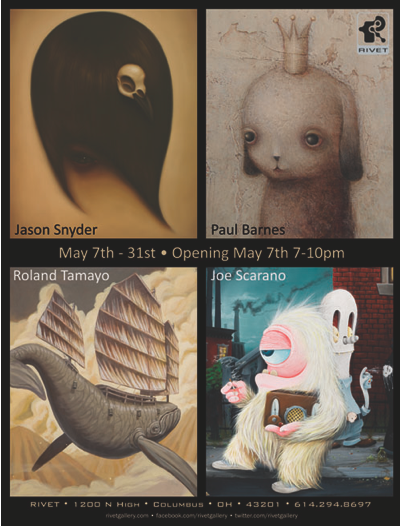 Rivet's May exhibition opens this weekend featuring original works by Jason Snyder, Paul Barnes, Joe Scarano and Roland Tamayo.

The art on this promo image looks fantastic! I'm excited to see the pieces from this show!

Opening reception will be held Saturday, May 7 from 7pm to 10pm. Exhibition will be on display through May 31.