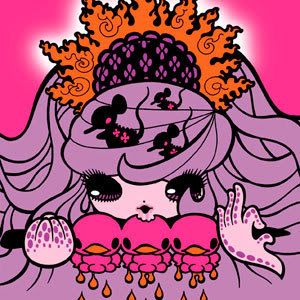 One of my favorite graphic novels, Junko Mizuno's 'Cinderalla' will be on view at Gallery Nucleus!

Junko Mizuno's Cinderalla
August 6, 2011 - August 29, 2011
Opening Reception / Aug 6, 7:00PM - 10:00PM

From the Gallery Nucleus site:
Enter the extraordinary world of Junko Mizuno's Cinderalla, a mindwarping revision of the classic fairy tale, complete with flying zombies and anemic pop stars, told with a touch of black humor.

For the first time ever, all 120 pages of original ink drawings and cover illustrations will be on display and availabe for fan's collections. Each illustraton will be accompanied by a special edition art print not available elsewhere.