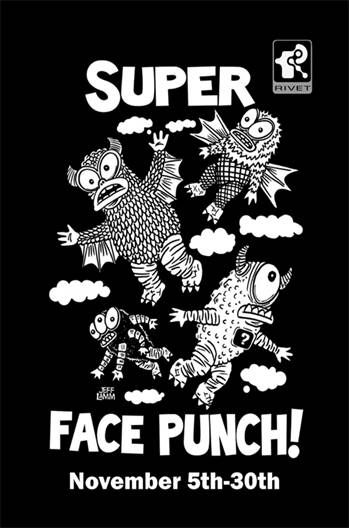 This Saturday, Jeff Lamm's solo show Super Face Punch opens at Rivet Gallery. Show details below!

Details:
Opening reception will be on Saturday, November 5th from 7-10pm and Jeff will be in attendance. The exhibit will be on display through November 30th.

This show will feature original art and prints as well as an exclusive t-shirt, letterpress print and toy release. This will be the debut of the newest M5 Bravo and Stee Gar figure set.