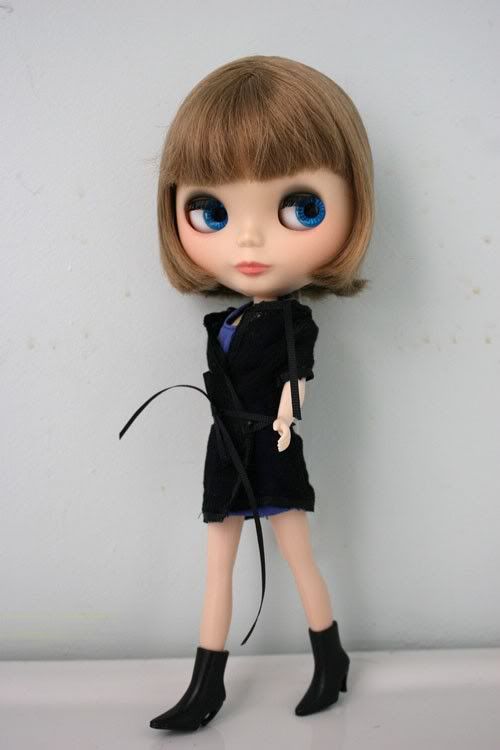 Courtney asked me to jump in and cover her blog posting while she's away in Sin City. I am uniquely not qualified for the gig, but I think it's sweet that she trusts me with her blog, not to mention fun (and impossible) to try to find that she doesn't already know about, or hasn't already posted. Anyhow, even my part of the internets has been abuzz with talk of fashion designer Alexander McQueen's use of Blythe Doll models to showcase his new clothing line for Target. I'd be lying if I sad that I knew who McQueen was before wikipedia-ing his name. I was confused in trying to figure out if Target will actually sell Blythe Dolls, or if they are selling Blythe clothes, but - um, yeah - looks like they are just modeling tiny versions of his actual human-sized clothing which will debut at select Target stores, and Target.com on March 4.

I'll leave the review of the actual clothing up to Courtney, because I'm the guy who rolls around in MySpace schwag.

Photos via Nitrolicious.