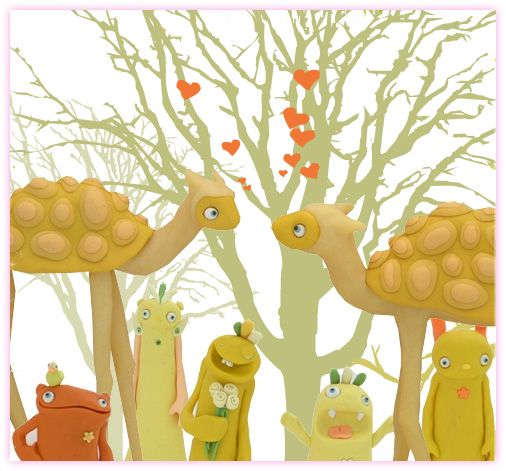 While making my rounds on the internet today I stumbled on the mind-blowingly creative 'polymer musings' of Portland based artist Meredith Dittmar. See more pics of her creations, which she refers to as 'Her Guys,' after the break!

You can run over to her personal website to view available artwork, or check out her photostream on flickr!

If you haven't lost your mind yet, you can see her creations animated (amazing!!) at the Fashion Buddha Studio's website.