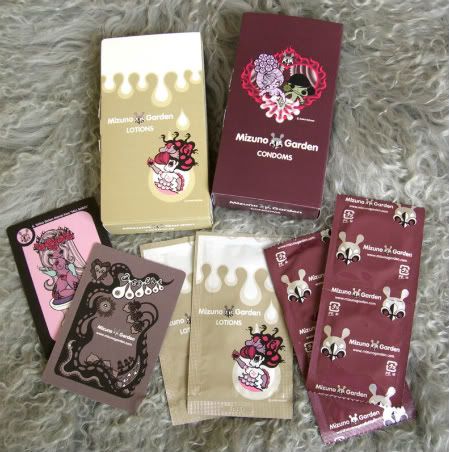 Junko Mizuno's rather provocative girls are now gracing a line of personal intimate items. From the website; "Mizuno Garden" is a paradise of erotic fantasy where the fruits of love are always ripe.
The crops include beautiful lingerie, costumes, condoms, lotions, vibrators, and more!"


Although I'm not sure how far the reaches of artist collaborations and product design go, I do have to admit that this seems a fitting place for some of Junko's more erotic characters.

See the full line here.