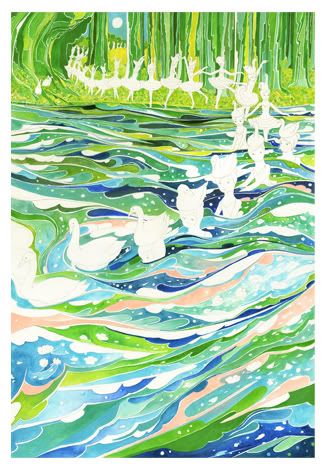 I am so looking forward to PCP, or Heisuke Kitazawa's new show, "...And it Rained All Day" opening this weekend at Giant Robot Los Angeles!

PCP is one of my favorite artists and his shows are never a disappointment. His work is intricate and beautiful and just keeps getting better and better. This show will feature more than 30 new illustrations painted mainly using analogue methods like water colors, sumi ink, and silk screen. He will also be at the opening for a Q&A session with Giant Robot owner Eric Nakamura. I can't wait!

Show info:
Giant Robot
April 18, 2009 - May 6, 2009
Opening Reception April 18th 6:30 - 10:00 (Artist discussion at 8:00 pm)

See more of PCP's amazing work on his website!