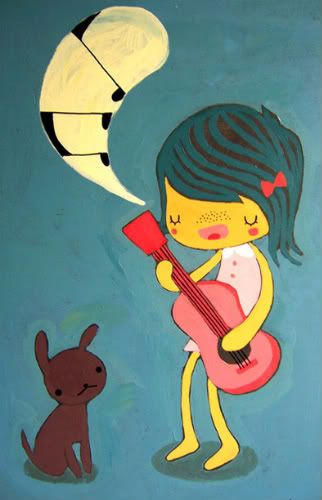 I don't know how I haven't posted about the awesome illustration work of Helena Garcia on here before, but I am happy to be doing so now!

I first found Helena's work on a little compact I bought from My Favorite Mirror at the Renegade Craft Fair in Brooklyn.

Helena is an illustrator based in Florida. Her rock n' roll girls and their animal pals are super fun and cute. She's part of a group show right now entitled 'Me Me Me Me Me: Self Portrait Group Show' at Bear + Bird in Florida. She also has some super cute new prints available at Shana Logic.

Check out her site here, her Myspace, or her Facebook. More images after the jump.

Helena Garcia!