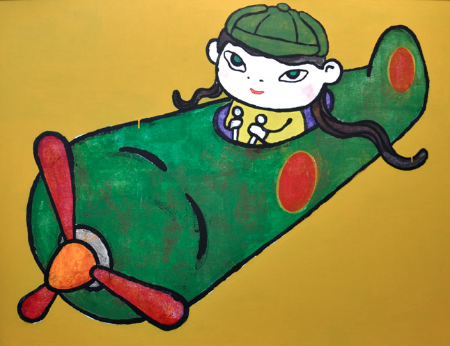 Fantastic lineup of artists including many TokyoBunnie favorites!
'SugiPOP!:
The Influence of Anime and Manga on Contemporary Art'
October 13th 2010 - January 16th 2011
Portsmouth Museum of Art
:: LeBasse Projects Curated Exhibit
Features the work of approximately 30 artists tracing the origination of manga, the rise of Japanese Contemporary Art and shows how the art forms have influenced artists around the world.
The exhibition features an international roster of artists including Japanese mastersHokusai and Kuniyoshi in a display of original Edo period woodblock prints. The exhibitalso features Japanese Contemporary artists Takashi Murakami, Yoshitomo Nara,Yoshitaka Amano, Mr., Ai Yamaguchi, Junko Mizuno and Hisashi Tenmyouya. International artists contributing to the exhibit include KAWS, Gary Baseman, SimoneLegno, Audrey Kawasaki, Tomokazu Matsuyama, Yumiko Kayukawa, Seonna Hong, Hush,Morgan Slade, Edwin Ushiro, Luke Chueh, Andrew Hem, Mike Shinoda, SharkToof,Yoskay Yamamoto and more.